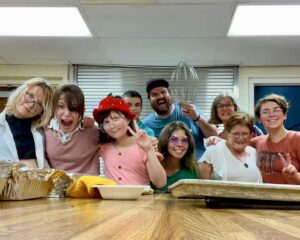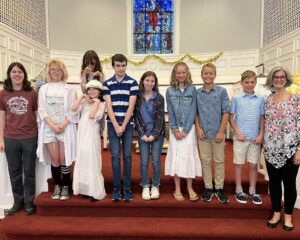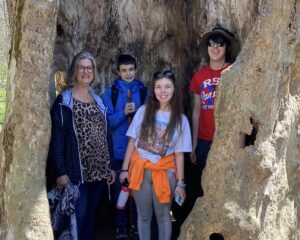 Who are we?
Fairmont Youth Ministries is a safe place for any student in grades 6-12 to learn and grow. You don't have to be Presbyterian, either – we welcome all faith backgrounds and beliefs! Stop by and see for yourself what it's all about.
What do we do?
Fairmont Youth typically meets September – May on Sunday afternoons from 12:00pm – 1:30pm at the church. Each week we gather for lunch, recreation, and Bible study. Our study lessons vary, but are always conducted using an age-based format with an adult leader.
Mission Trips and Retreats
Each summer the senior high students (incoming ninth graders through graduating seniors) go on a summer trip. These trips are always a spiritual retreat, a service work trip, or a hands-on labor experience, with the trip's purpose rotating every year. One thing that remains consistent, however, is the opportunity to explore God's love for the students and for others in our communities through spiritual discipline (and building houses doesn't hurt, either!). After these trips, the youth are invited to share their experiences during a Sunday worship service.
Confirmation Class
Confirmation is an opportunity for any ninth grade student to confirm his or her faith and become a member of Fairmont Presbyterian Church. (Those still in high school who are in grades 10-12 and are not yet confirmed may join the confirmation class or the adult membership class).
Classes start in January and members meet once a week for approximately ten weeks. The classes cover a variety of topics including church history, polity, and personal faith development, and are taught by the Director of Christian Education and Associate Pastor. Each student is with one parent or guardian who attends confirmation classes and events with him or her, and each student is paired with a Session Elder who serves as a prayer partner.
Kirkmont Camp
Each summer, children and youth from Fairmont attend Kirkmont Summer Camps where they participate in fun and faith formation with others their age in a beautiful and spiritually enriching environment. Fairmont offers partial scholarships to help our children and youth attend these camps. Check out this brief description from Kirkmont's website, and visit http://kirkmontcenter.com/ or contact the church office for more information.
Kirkmont Center summer campers can expect:
To be surrounded by God's creation in a place set apart from the distractions of everyday life. We offer 278 acres of woods, streams and fields. Kirkmont's beautiful campus includes an outdoor worship area and a labyrinth to provide places for meditation, singing and worship.
To have the opportunity to engage in a wide range of activities. Recreational facilities include a canoeing pond, swimming pool, climbing wall & zip line, giant swing, archery range and miles of hiking trails to provide opportunities for exploration and fun.
To actively engage in a Christian community, surrounded by those who continue to grow in faith every time they enter the Kirkmont grounds.
To make new friends and grow closer to old friends. Laughter, listening, conversation and prayer are part of every week of camp.
To encounter the bible and learn about how its teachings apply to your own life.
Delicious meals with your Kirkmont family!