To Care for the Body of Christ:
1. We INVITE everyone who wishes to wear a face mask to do so. Masks are available at each
entrance.
2. We DO NOT REQUIRE fully vaccinated individuals to wear masks.
3. We REQUEST individuals who are not fully vaccinated wear masks.
4. Please observe pew closures and appropriate social distancing.
5. Please wear a nametag.
6. Please love and care for each other.
8:30AM IN FELLOWSHIP HALL
The Fellowship Hall is ideal for this informal worship where worshippers dress casually.
Music is led by our praise band, scripture and songs are projected onto a screen, the sermon is often interactive, and children remain with their parents.
Read more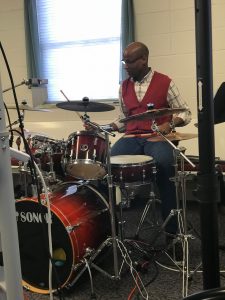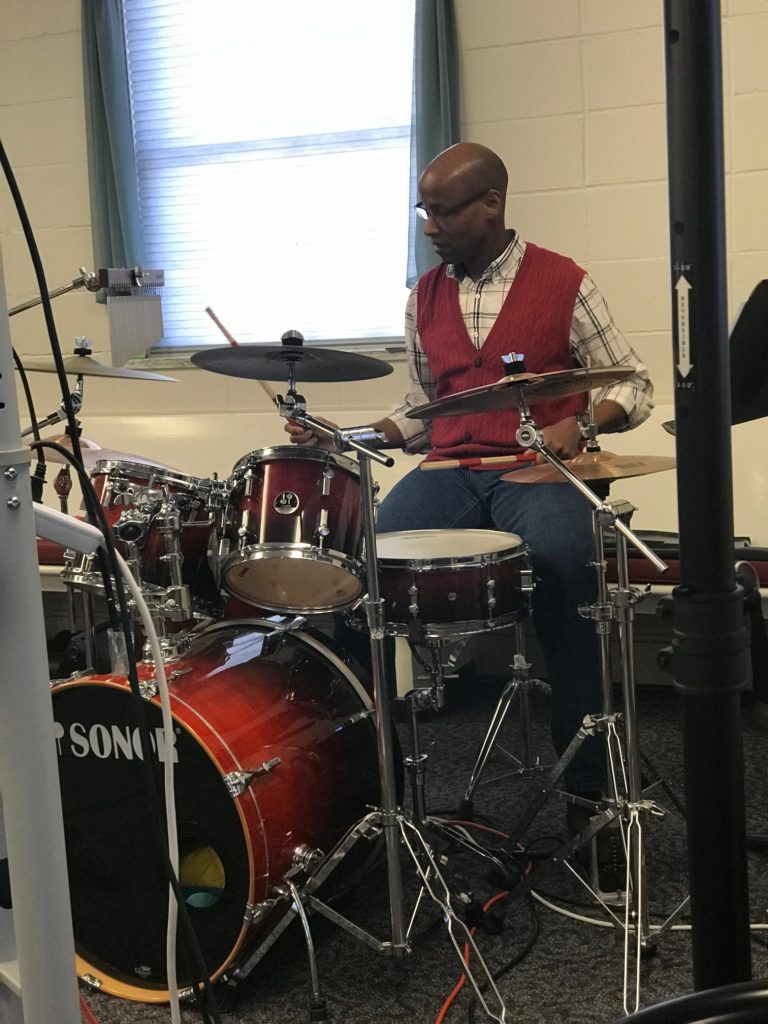 10:30AM IN THE SANCTUARY
The sanctuary is ideal for this traditional worship style where the Presbyterian liturgy guides the service.
Hymns and Chancel Choir are accompanied by our beautiful pipe organ.
A Time with Our Children is led by the Children's Minister, after which the children go to their Sunday school classes from September – May.
Read more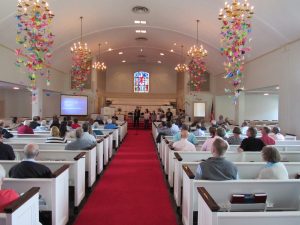 PARKING AND FINDING YOUR WAY
There are two parking lots for your convenience.
The upper lot can be found south of the building off of Far Hills Avenue and the lower lot west of the building off of Foxridge Drive and Strathmore Drive. (Here's a map!)
Many of our members choose to enter through the double doors off of the lower parking lot, but you are also welcome to enter through the single door off of the lower parking lot or the front doors on Far Hills Avenue.
Both worship services are held in the upper level of our building.
Signs and our members will point you in the right direction! Come on in!
CHILDREN'S ACTIVITIES AND CHILDCARE
Children are always welcome at Fairmont!  Each Sunday, we have a "Time for Children" during our traditional 10:30 worship.
*Below events are not currently offered due to COVID restrictions*
From September – May, we have a PreK class for 3-5 year-olds that meets at 10am and during the 10:30 service following the children's talk.
We also have an elementary class for children in grades K-5 that meets at 10am, and for children in grades K-2 that meets during the 10:30 service following the children's talk.
Our children's choir meets Sunday mornings from 9:30-10am and is open to all children age 4 – 5th grade.
Although not currently offered due to COVID, childcare will be provided on Sunday mornings from 8am-noon in the nursery for children birth through age 2.
Click here for more information.
FAIRMONT PRESBYTERIAN CHURCH CORE VALUES
Being centered in Christ through worship and prayer;
Inviting people into a personal relationship with Christ;
Being devoted to making disciples;
Developing leaders who equip our members for ministry;
Being grounded in the Scripture;
Building healthy, lasting relationships;
Fostering Biblically-based stewardship of all our God-given gifts;
Utilizing our facilities as a mission to the community;
Taking the Good News of Christ's love to people in need;
Being a friendly, welcoming church.