Brian D. Maguire is a Presbyterian pastor whose nursery school teacher warned him that he was too serious.  Don't worry; in reality he is just a little bit shy at first.  Brian is a graduate of Princeton Theological Seminary and served as the Presbyterian chaplain at Princeton University before serving ten years as the pastor of Westminster Presbyterian Church in Xenia, Ohio. His passions and gifts for ministry center on preaching, teaching, building up congregational leaders, and helping each person live into her or his individual call. He enjoys working with teenagers and young adults, especially after they discover irony. His chief qualification for teaching Vacation Bible school is that he has little sense of shame. He is committed to sharing with new generations the riches of the Christian spiritual tradition.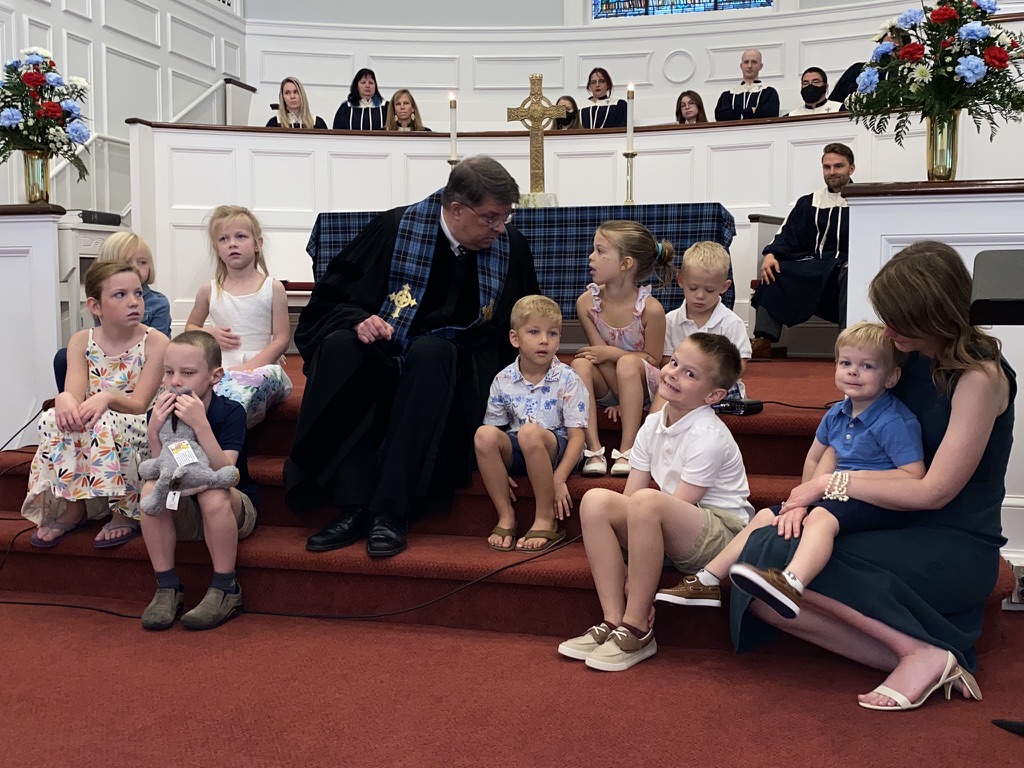 Unlike most Presbyterian pastors, Brian does not have a call story so much as a hide story. He asked too many questions in confirmation class and was asked to leave Intervarsity Campus Fellowship for the same reason. But, despite best efforts to the contrary, God kept after him with tenacious resolve.
Brian is originally from Minnesota, which explains his occasional funny accent and his skeptical attitude toward Ohio winters. A graduate of Carleton College and the University of Minnesota Law School, he practiced law for seven years prior to entering ministry. He represented schools, governments, and corporations in employment and constitutional disputes. He has also (finally!) completed his Doctor of Ministry thesis for Duke University's School of Divinity (but please don't ever call him Dr.). Brian lives with his wife Lisa Maguire Hess, who is also an ordained Presbyterian pastor serving as a professor of practical theology at United Theological Seminary in Dayton. Lisa teaches Christian Spirituality and interreligious encounter, and is finding an avocation in gathering circles of women to listen more deeply to a communal call to contemplative life. Until it recently closed, Brian and Lisa could frequently be found on Saturday mornings at the Bagel Café (it will be missed). Together they also share a commitment to interreligious dialogue and they regularly lead cross cultural study trips for United Seminary to interesting places like Israel, Jordan, Turkey, and South Africa.
Brian and Lisa live in Beavercreek next to Mount St. John's and the Bergamo Center with their dog Nala. For fun, Brian cooks outrageously complicated French food, studies naval architecture, reads history, and plays overly-involved computer strategy games. Lisa recently learned how to knit and loves to eat outrageously complicated French food. Brian knows absolutely nothing about sports, but a great deal about the Royal Navy, Middle Earth, and tree sloths. For the larger church, he cleans up ecclesial messes for the Presbytery of the Miami Valley. Brian and Lisa are very susceptible to bribes in the form of muffins and are rumored to have killed every plant that has ever been placed in their care.