GIFT (Generations in Fellowship Together)
GIFT is a monthly potluck group that meets on the second Wednesday of each month from 5:30-6:30pm in our Fellowship Hall. We pray, eat together, and share in our "glads and sads" for the month behind us or the months ahead.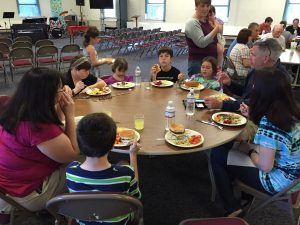 All people are invited to bring a dish to share for 15-20 people and join us in this fellowship  opportunity. This is a great way to get to know other members of the church in a casual, fun, and relaxed environment.